The AJB/D Junction Box comprises a cylindrical die cast aluminium enclosure with a threaded cover. The cover incorporates a sealing ring to
offer weatherproofing. The enclosure has four lugs with plain holes that are used to fix the enclosure to the mounting surface. Cable entry holes are
provided for the accommodation of suitably certified cable glands or stopping plugs between the fixing lugs. External and internal earthing
facilities are provided.
The AJB/D Junction Box is fitted with a general purpose terminal block, with maximum permitted dissipated power inside the enclosure is 16.8 W.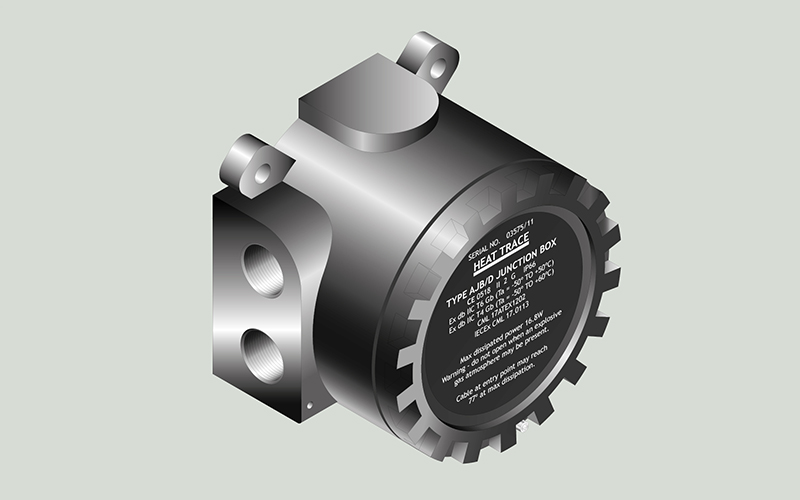 Junction Box for use with electric trace heating systems.
Available for use in sake and hazardous areas
Enclosures suitable for Gas groups IIA, IIB and IIC
IP66 rated
Full range of accessories ands termination kits available
Product and Application Datasheets