Constant Wattage Heating Cables
We have been producing constant power heating cables for over 40 years. We produced the world's first parallel resistance cut-to-length heating cable in 1978. Constant Wattage heating cables, as their name suggests, are designed to deliver the same power output irrespective of pipe temperature.

Our PowerHeat (AHT) is a unique patented, high power, high temperature constant wattage cable. It has an aluminium outer jacket giving it a very high mechanical strength. It has a maximum temperature of 500°C (932°F) makes it the highest temperature rated cut-to-length heating cable in the world!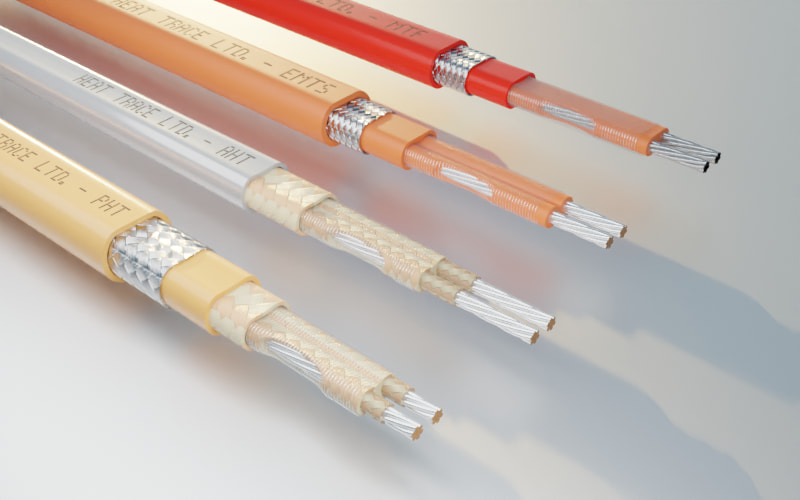 Freeze protection of pipework & vessels
Process temperature maintenance
Heating of small bore instrument lines
Refrigeration applications

MicroTracer range of cables offer very flexible cables for certain applications where this is beneficial.
Suitable for use in safe, hazardous and corrosive areas
Available up to 1000 volts

These cables can be used for a wide variety of applications including freeze protection of pipework and vessels and process temperature maintenance. See Applications page for more detailed information,

We can produce constant power heating cables within the following ranges:
12 - 1000 Volts
Up to 425°C (797°F) withstand temperature
Up to 200 W/m of output
View the Heat Trace Cable Range Max Exposure Temperature & Output Capability Graph: