Freeze Protection of Pipework
Thermal insulation alone will not prevent freezing of pipes. For example, a 3/4" pipe having 25mm thick insulation will freeze solid in only 13 hours when the ambient temperature is at -10 Deg C.

Frozen water pipes burst causing loss of supply, flooding and damage. Fuel lines can block causing heater failure. Freezstop Micro from Heat Trace eliminates these problems safely, and efficiently.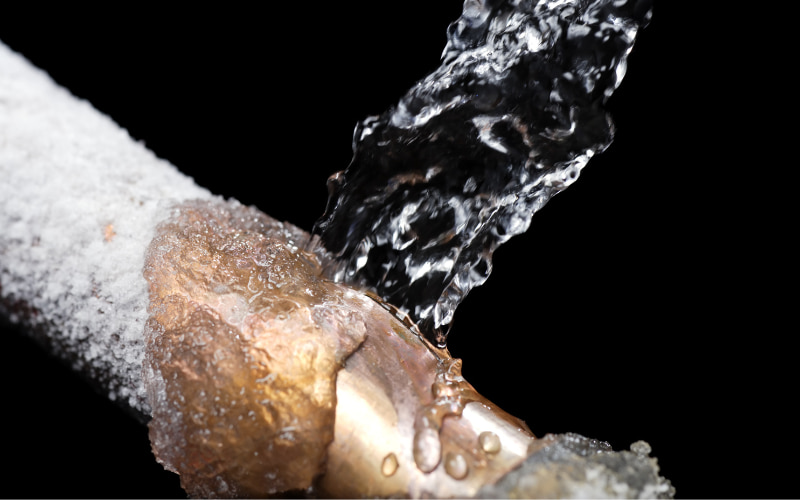 The Freezstop Micro system was developed for use on almost all pipes - metallic and plastic. Plastic pipes must be foiled over the heater run. It prevents hot and cold water pipes from freezing, fuel oil lines and pipes containing other fluids or chemicals from clogging or crystallising


Self-regulating Technology
Freezstop Micro is a self-regulating heating cable especially developed for this application. The self-regulating effect causes the cable to generate progressively more heat as the pipe cools down, and less heat as the temperature rises. Thus, it tends to energy efficiency and can never overheat or burnout - even when overlapped.

The Freezstop Micro system is therefore temperature safe, energy efficient and reliable. It operates automatically and requires virtually no maintenance.
The Freezstop Micro system comprises the Freezstop Micro heating cable, together with an installer friendly Micro Uni-Clip connection system, an optional frost thermostat / contactor unit, distribution board and all component parts to provide a comprehensive system. System design and installation is easy – even for inexperienced electricians.
Product and Application Datasheets