Residential Fuel Oil Tank Heating
For optimum safety and convenience, central heating fuel storage facilities may be located in remote positions, outside buildings, or in unheated areas. In winter this can cause problems in waxing or coagulation of the fuel, resulting in clogged filters, plugged fuel lines and pumping difficulties, with subsequent heating system failure.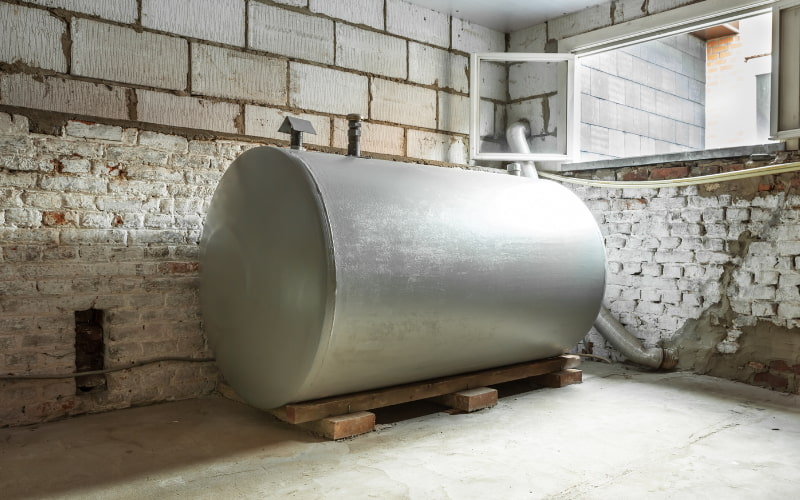 INTANK from Heat Trace is an effective and reliable method of freeze protecting fuel oil storage tanks and associated pipe work. This ensures continuous trouble free operation and increased performance of the heating system.
Safe, Efficient, Reliable
The use of self-regulating heating cables ensures system safety through low heater surface temperatures and energy efficiency through self regulation of the heater output.
The self-regulating characteristics of the heater means that as the temperature falls, so the output from the heater increases, thus ensuring the oil in the tank does not fall below the cloud point temperature. As the oil then reaches the desired temperature, so the output from the heater reduces.
An additional air sensing thermostat is recommended to energise the system when the ambient temperature falls to +5ºC
Available INTANK Kit Sizes

Tank Size

(Litres)

INTANK Product Reference

Installed Load

(Watts)

Breaker Size

Type C (Amps)

up to 2000

IT-2

600

6

5000

IT-5

1000

10

10,000

IT-10

1300

10

20,000

IT-20

1800

16

Kit Contents: Heating Cable, Junction Box, Mounting Bracket, Termination Componemts, Tank Entry Components and Caution Label.

Optional Item: AT-A Air Sensing Thermostat
Freeze protection may also be required on the associated tank outlet pipe work. This may be achieved using Heat Trace's Freezstop Micro (FSM) self-regulating heating cable straight traced to the pipe beneath thermal insulation.
Product and Application Datasheets