Snow build-up, or ice formation on vehicle access ramps and roadways, pedestrian access ramps and pathways, can present a hazard, resulting in vehicular damage, or safety issues for pedestrians, preventing safe access or exit, particularly in an emergency.

Access is often critical. Ramps serving car parks in shopping malls, hotels and business must be kept clear. Entrances to hospitals and similar establishments must be accessible at all times, as should wheelchair access ramps.

Salt, or chemical de-icer application, can result in local environmental contamination and requires constant re-application to remain effective. Mechanical clearance needs repeating if winter conditions persist, although it may be acceptable for non-critical surfaces having only occasional use. Critical surfaces and emergency access/exits should be provided with a reliable, safe, automatic solution to the problem.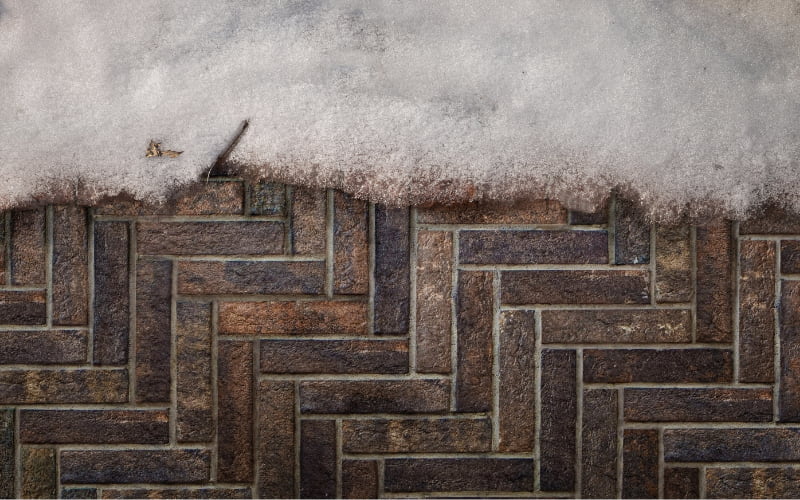 Electric heating cables such as Heat Trace Limited's SNOMELT, offers a low cost automatic, environmentally friendly solution. The system applies heat only when necessary and provides the most practical solution. It prevents ice forming on cold surfaces and melts snowfalls.
View the Heat Trace Cable Range Max Exposure Temperature & Output Capability Graph:


Self-regulating Technology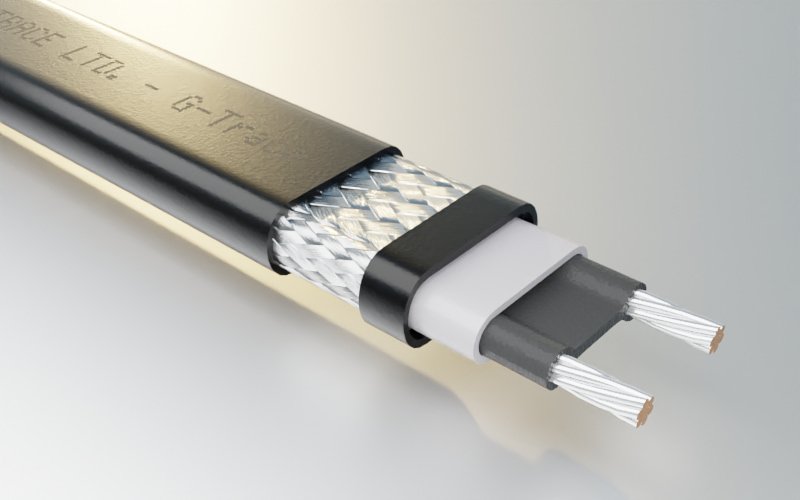 SNOMELT is a self-regulating heating cable especially developed for this type of application. The self-regulating effect causes the heater to generate progressively more heat as the surface cools, and less as it warms up. Thus, it tends to be energy efficient and can never overheat or burnout - even when operating in an air void. The control system automatically optimises energy consumption by energising only when ambient winter conditions are detected.

The SNOMELT system is therefore temperature safe, energy efficient and reliable. It operates automatically and requires virtually no maintenance.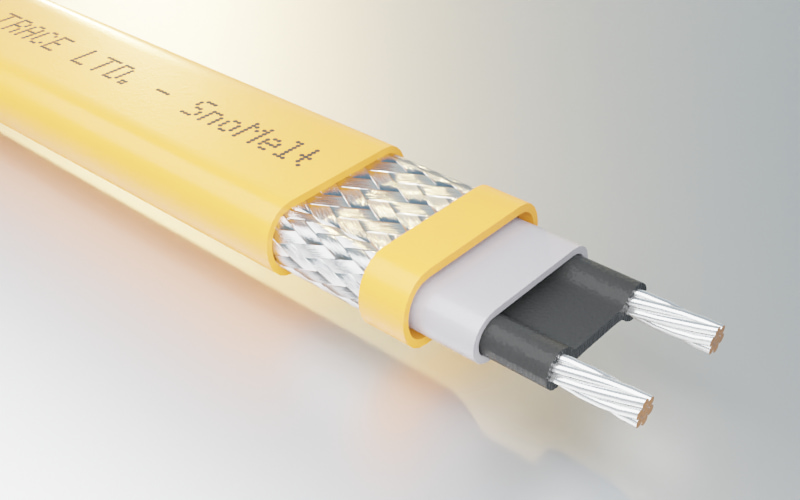 The SNOMELT system comprises the SNOMELT self-regulating heating cable, complete with termination components and power connection kit. The SNOMELT Control components can be designed to suit the application's required operating parameters, which can vary with each application. System design and installation is easy - even for inexperienced electricians.
Product and Application Datasheets