Self-Regulating Heating Cables
Since their introduction in 1971, self-regulating heating cables (also referred to as self-limiting heating cables) have become the most common form of electric heat tracing cable used in the world today. Heat Trace are the only heat tracing manufacturer in the U.K producing self-regulating heating cables and one of only a number worldwide. Heat Trace is now considered to be the leader in heating cable polymer technology, with a range of self-regulating heaters that are technically superior to other products currently available.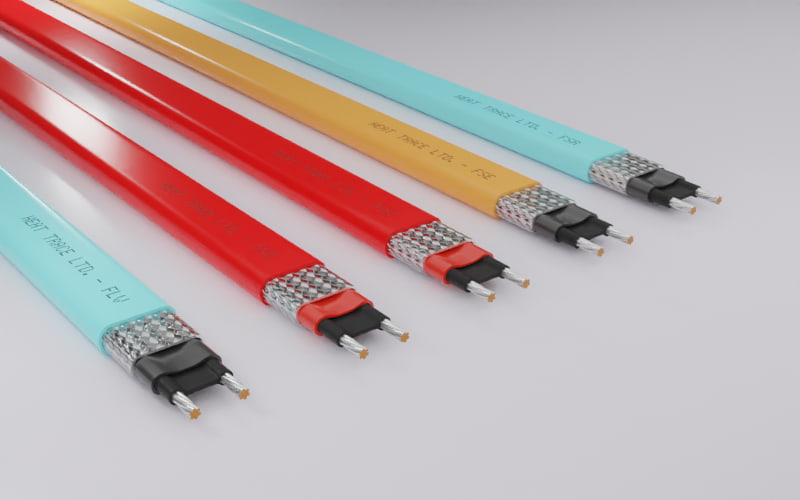 These cables can be used for a wide variety of applications, including:
Freeze protection of pipework & vessels
Process temperature maintenance
Heating of roads, ramps, walkways etc
Roof & gutter heating
Under floor heating
Automatically adjusts heat output in response to increasing or decreasing pipe temperature
Inherantly temperature safe
Suitable for use in safe, hazardous and corrosive areas
Available up to 1000 volts
We can produce self-regulating heating cables within the following ranges:
12-1000 Volts
Up to 250°C (482°F) withstand temperature
Up to 130 W/m of output
We normally supply heating cables with a braid and outer jackets. Please see data sheets or contact us for more information.
View the Heat Trace Cable Range Max Exposure Temperature & Output Capability Graph: