10 Reasons to choose Heat Trace No1
Heating Cables, Junction Boxes,
1. Over 45 years' experience in the manufacture of electric heat tracing cables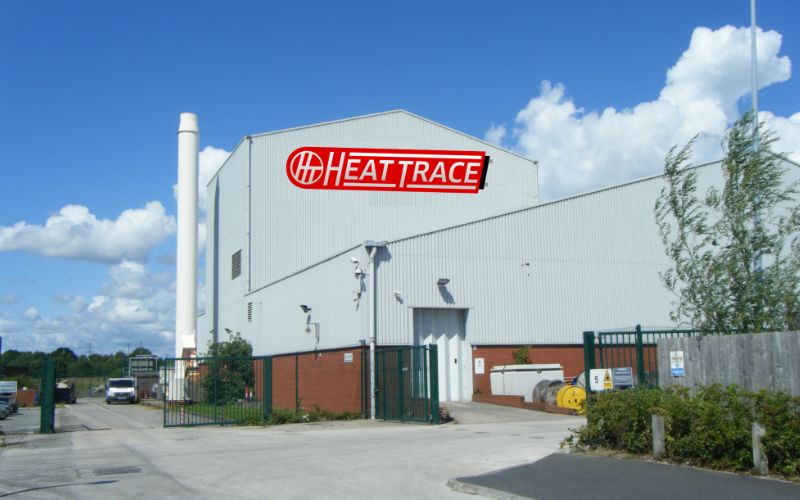 Established in 1974, Heat Trace Limited is now one of the world's leading suppliers of electric heat tracing equipment for both process temperature maintenance and freeze protection applications.
With offices, distributors or representation in over 50 countries, we can provide a variety of associated products and services to complement our heat tracing product range.
Heat Trace has been manufacturing electrical heating cable in the U.K. for over 40 years. The main manufacturing facility and headquarters of the company are at Helsby in the North West of England. This factory houses all the processing equipment for the manufacture of semi-conductive self-regulating heating cables, core compounding, heating matrix extrusion and insulation. The main item of capital equipment is the Electron Beam Unit - one of only two similar units in the U.K. and one of only a few in Europe.
Two further manufacturing facilities are located in Bredbury, Stockport some 56km from Helsby. One of the Bredbury sites has been owned by Heat Trace for 20 years and constant power heating cables are made there.