Air Sensing Thermostat AT-A
The AT-A is a simple air sensing ON/OFF capillary thermostat, with an adjustable range of 0-40ºC.
Air sensing capillary thermostat for freeze protection of heat tracing circuits in safe area applications
GRP weatherproof enclosure.
Liquid filled stainless steel sensor.
Adjustable temperature setting 0-40°C.
16 amp switching capacity.
Available for 110/120V and 220/240VAC.
Suitable for all types of heating cables.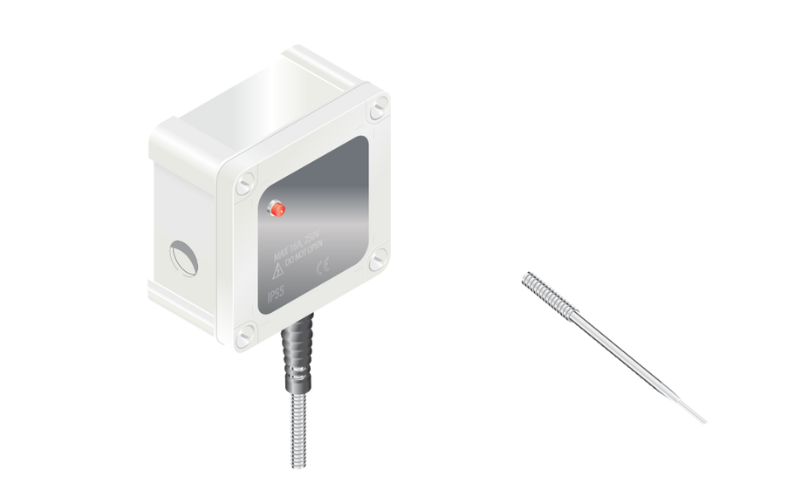 AT-A thermostats are temperature adjustable ONOFF thermostats utilising a liquid filled sensing bulb connected to an electrical switch via a capillary tube.
Expansion of the liquid on rise in temperature causes the switch to open and on cooling, it closes.
AT-A thermostats are designed to sense the ambient temperature to control heat tracing systems for frost protection applications.
The AT-A enclosure comes complete with 2 entries to suit 20mm glands. One for the power cable entry, the other for the heating cable.
The unit may be used in conjunction with a contactor, or other switching device, when controlling loads in excess of 16 amps.
 
Pipe mounting bracket - PB/S
Pipe fixing straps - PFS (specify required pipe diameter)