The worlds highest temperature continuously energised
self-regulating heating cable.
290ºC exposure temperature withstand, (energised or switched off)
Inherently temperature-safe (ITS)
External temperature controls not necessary.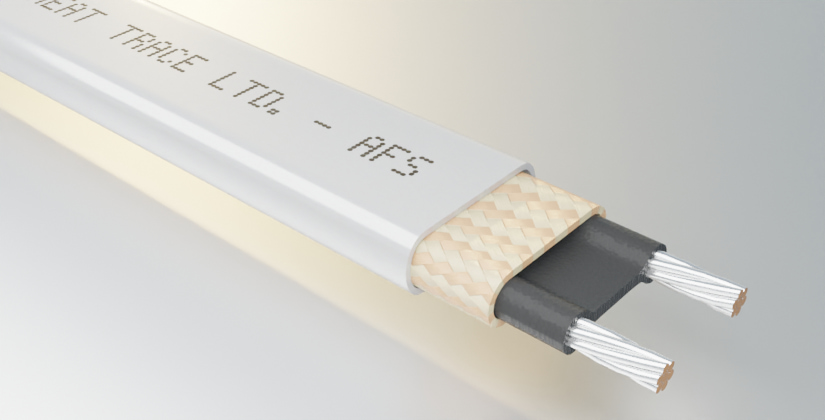 AFS is a high strength self-regulating heating cable having temperature and power capabilities beyond those of any competitor worldwide. Its limit of 290ºC, energised or not, is beyond the limits of conventional polymers. Its continuous metal jacket is ductile, yet withstands high mechanical loads, thus averting damage when being installed in arduous environments. It is easy to terminate and cut-to-length. AFS is the safest ever self-regulating product for high temperature exposure; it will not overheat even when exposed to 290ºC, when energised or switched off as it is inherently temperature-safe.
International Approval Pending.
A safer, more convenient option to traditional series resistance MI cables, which must be individually designed, are difficult to terminate and are not inherently temperature-safe.
Inherently Temperature Safe
The inherent ability to self-regulate with the thermal constraints of the heating cable material of construction, without the need for temperature control.
Product Specification




Maximum Exposure Temperature

(Energised or Switched OFF)

290°C (554°F)

Minimum Installation Temperature


-40°C (-40°F)

Minimum Ambient Temperature

-60°C (-76°F)

Power Supply

12-277 VAC

Cable Dimensions

AFS - 13.5 x 6.7mm +/- 0.5mm

AFS-F - 14.5 x 7.7mm +/- 0.5mm

IP Rating

IP67

Min. Bending Radius

AFS - 50mm

AFS-F - 50mm

Weight kg/100m

AFS - 19 kg

AFS-F - 22 kg

Cable Gland Thread Size

M20