New webshop for Heat Trace
We are very excited to share the launch of our brand new webshop.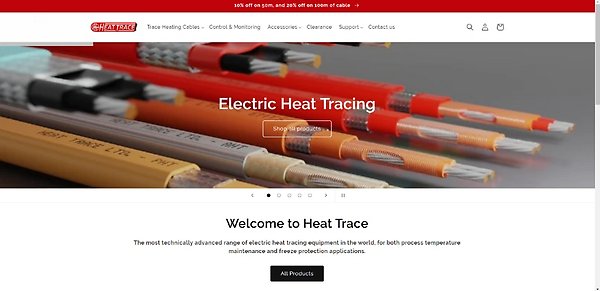 www.heat-traceshop.com - a new way to shop our range of selected trace heating cables, control and monitoring systems, and associated fixings and accesories.
Our user-friendly website is designed to ensure a seamless shopping experience, backed up by the expert guidance and customer support from the Heat Trace team.
To apply for the new Trade Account please go to the Contact Us page and click button below: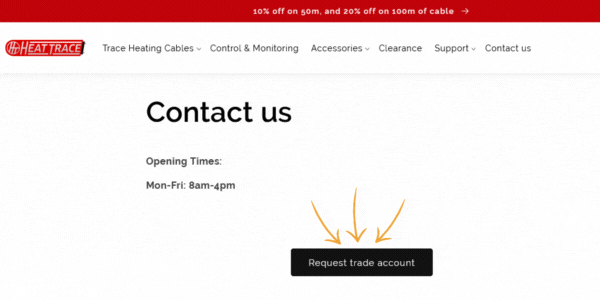 Once you have completed the form, our team will consider your request.
The Heat Trace team will be adding new content to the webshop to continually improve your experience.
If you have any queries regarding the new webshop or require any assistance, please contact [email protected]