10 Reasons to choose Heat Trace
Established in 1974, Heat Trace Limited is now one of the world's leading suppliers of electric heat tracing equipment for both process temperature maintenance and freeze protection applications.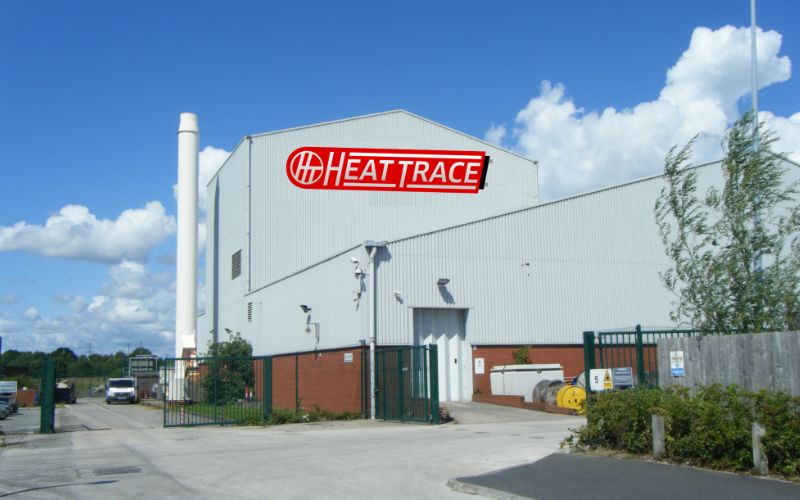 1. Over 45 years' experience in the manufacture of electric heat tracing cables
With offices, distributors or representation in over 50 countries, we can provide a variety of associated products and services to complement our heat tracing product range.
Heat Trace has been manufacturing electrical heating cable in the U.K. for over 40 years. The main manufacturing facility and headquarters of the company are at Helsby in the North West of England. This factory houses all the processing equipment for the manufacture of semi-conductive self-regulating heating cables, core compounding, heating matrix extrusion and insulation. The main item of capital equipment is the Electron Beam Unit - one of only two similar units in the U.K. and one of only a few in Europe.
Two other manufacturing facilities are located in Bredbury, Stockport some 56km from Helsby. One of the Bredbury sites has been owned by Heat Trace for 20 years and constant power heating cables are made there.
2. Part of the Global NIBE group of electric heating businesses
In May 2021, Heat Trace was acquired by the NIBE Element Group (the world's largest element manufacturer) and became a member of the Swedish Backer Group of companies that are based all over the world. As part of the NIBE Group, Heat Trace will have access to new business opportunities and global markets to showcase their innovative and ground breaking product range along with access to a wide range of base heating technologies and local support throughout the world.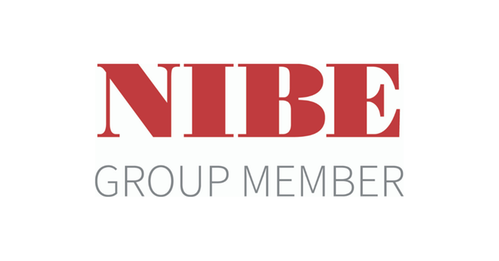 3. Heat Trace offer a range of design & engineering services to suit your needs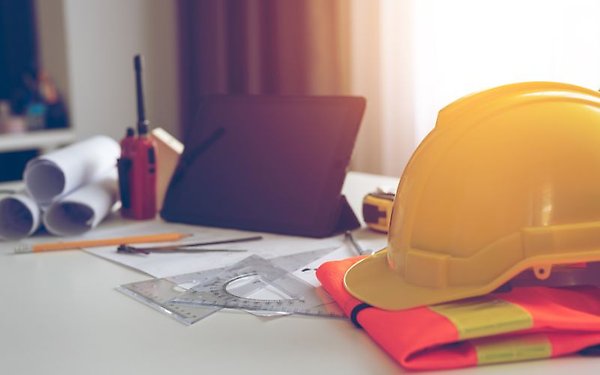 Consultancy
From Concept through to Commissioning – Heat Trace Limited offers a full turnkey project capability, from the initial enquiry through site surveys to final client handover.
Design
All design work is carried out in accordance with ISO 9001:2015 certification. Using the latest CAD software, system design complies with the latest national and international standards and approvals including: IEC, IEEE and CENELEC.
Heat Tracing System Design Software
Heat Trace's own system design software TraceIT is available to download. It calculates heating requirements and is the only system that is able to optimise an installation by selecting the generic and specific types of heater, temperature control and monitoring system.
Installation
Fully qualified installation and site supervision engineers are will supervise installations to ensure that systems are installed in full accordance with the specified design and that systems conform to national and international standards and codes of practice.
Commissioning
Our commissioning engineers will carry out final inspection and testing, ensuring system operation is in accordance with design specification, prior to handing over to the client.
Project Management
Dedicated Project Managers will ensure the smooth operation and completion of all major projects
4. International Standards

Heat Trace has been active in the development, maintenance and harmonisation of international trace heating standards for more than 40 years. We took a leading role in the development of the 1st trace heating standard back in the early 80's - BS6351 - Electric Surface Heating, the first British standard published in 1982, through to IEC60079/30 – a harmonised World Standard first launched in 2001.
5. Heat Trace is committed to Research & Development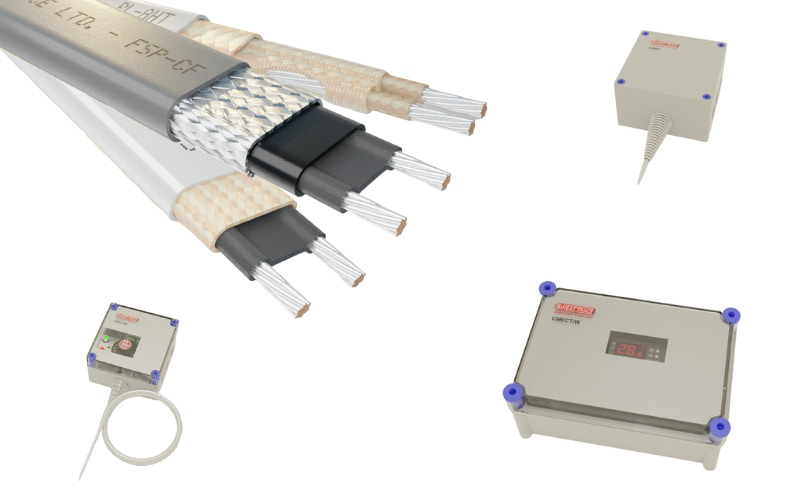 Heat Trace has been in business since 1974, and we are the only UK company that manufactures self-regulating electrical heat tracing cables and systems. 90% of our products are exported.
Major investments in Research and Development have enabled us to become the global technical leader in our field. Heat Trace core technology is the development of electrical heating products based on semi-conductive polymers. Heat Trace's strategy is to maintain and extend this technological lead by the following five step approach.
Heat Trace invests 15% of turnover in R&D.
Heat Trace works with leading UK universities and research organisations so that new technology can be quickly transferred into the development of advanced new products.
Heat Trace utilises UK and European grants for research, product development and personnel training. Heat Trace has been awarded six major grants in the last five years.
Heat Trace's objective is to launch 4 new products every year. Our newest introductions can be found here.
Heat Trace protects its technology with an extensive patent portfolio. The company has been granted 11 patents, and has another 12 patent applications filed in the major global market regions.
6. Working within an ISO9001 compliant environment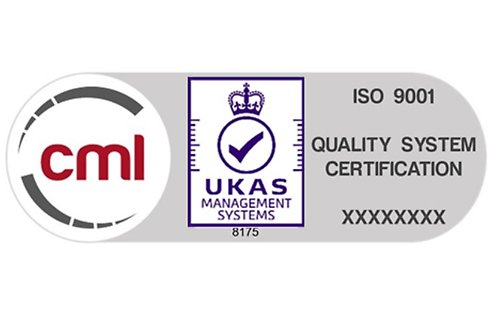 Heat Trace is an ISO9001:2015 accredited company for manufacturing, system design, engineering and product development. Our first quality certification was issued on 4th October 1991 and has been updated and re-assessed over the years. This leads to a finely tuned and ideally suited quality management system for a modern, leading global manufacturer.
It is the stated quality policy of Heat Trace to satisfy the requirements of our customers. This can only be achieved by operating a comprehensive, co-ordinated quality system that assures the quality of all products, processes and services offered by the company.
This system has been re-designed and updated to meet the requirements of ISO 9001:2015 and is implemented across the whole Organisation, embracing all of the activities which impact upon our customers.
The Directors of the company are committed to ensuring that the system is effective in achieving quality and satisfying customers both now and in the future.
In September 2002 HTL Quality Systems demonstrated compliance with the ATEX Directive 94/9/EC, therefore enabling the company to sell certified products for use in Hazardous Locations and Explosive Atmospheres in Europe.
The Quality Systems were enhanced when in May 2011 HTL successfully gained the world wide IECEx Quality Assessment Report, bringing the company up to date with Quality System accreditation, at that time.
Heat Trace Quality portfolio has been further extended by the addition of the new UK QAN in October 2021, allowing Ex products to be certified and sold under the new UK Explosion proof scheme into our home market with the advent of Brexit.
We will strive to continually improve our products, processes and systems by setting quality objectives that are measurable and are reviewed.
7. Heat Trace began over 40 years ago on a foundation of innovation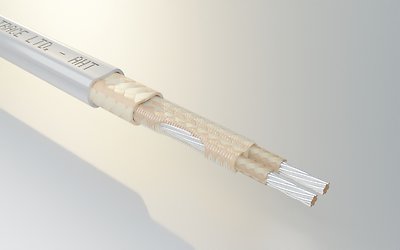 Heat Trace has remained an innovative company throughout it's history, developing a stream of unique products and processes, aimed at improvements to safety, efficiency, performance and system longevity. It's strategy is to maintain and extend this technological lead, through significant internal investment, UK and European grant funding, and strategic partnerships with other companies and organisations, with whom we share common goals and complimentary capabilities.
Some of the major outcomes of Heat Trace's innovative approach are:
Inherent Temperature Safety of HTL self-regulating products
Highest Power Output self-regulating cables
Highest Thermal Withstand self-regulating cables
3-phase self-regulating heaters
Integrated conductors for increased cable robustness and longevity
Widest voltage range, from low voltages suitable for automotive, or solar-powered applications, to very high voltages for long pipelines
Stabilised designs with self-regulating cables to allow accurate temperature maintenance of sulphur, bitumen etc. with minimal controls
Aluminium jackets, especially for mechanical protection and heat dissipating properties
AHT- still a peerless product, the only real cut-to-length alternative to M.I cables
LONGLINE R - for intermediate circuit lengths between parallel resistance, self-regulating or constant power, heating cable and traditional series resistance LONGLINE heating cables
New materials employed - increasing suitability for high strength, temperature withstand, dielectric strength, partial discharge resistance, etc.
Heat Trace control the complete processs from polymer, to conductive compound, to core, to cable
3D CAD, 3D printing and FEA calculations allow rapid prototyping and screening
Extensive in-house testing facilities and expertise for new and existing products
Very strong patent portfolio, with patents granted in over 20 areas of heat tracing
8. Heat Trace is represented worldwide through our network of affiliates & distributors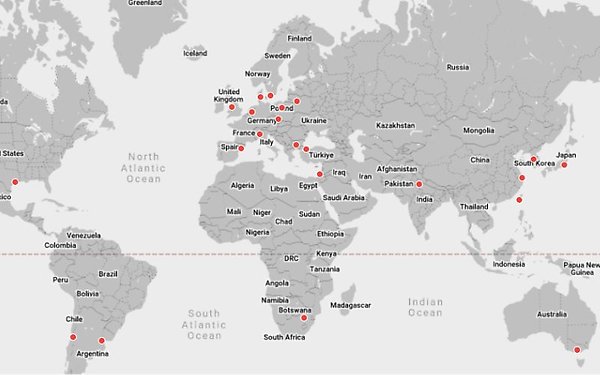 Heat Trace is represented with offices, distributors or representation in over 50 countries, providing a variety of associated products and services to complement our heat tracing product range.
If you wish to discuss the representation in your country then please Contact Us. Our local representative will contact you to ensure that we do everything possible to help you. If your country is not listed or you would like to represent Heat Trace in your country then please Contact Us and we would be delighted to talk to you.
9. Heat Trace products available to purchase online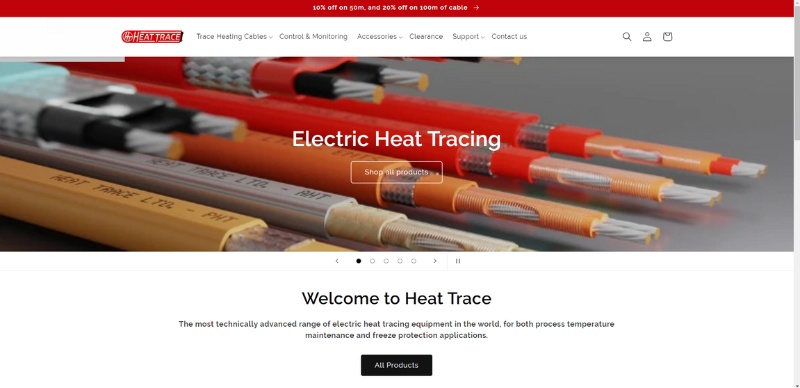 A selection of Heat Trace's range of electric trace heating cables, control & monitoring systems and associated fixings and accessories are now available to purchase online at www.heat-traceshop.com catering to individuals and businesses alike, providing solutions for freeze protection and process temperature maintenance.
Our user-friendly website is designed to ensure a seamless shopping experience, backed up by the expert guidance and customer support from the Heat Trace team.
10. World's first products
Heat Trace has remained an innovative company throughout its history, developing a stream of unique products and processes, aimed at improvements to safety, efficiency, performance and system life of heat tracing. In doing so HTL has become the Technical Leader in Heat Tracing Technology.
World's First products developed by Heat Trace:
1978 - Heat Trace produce the world's first cut-to-length parallel resistance tracer. Heat Trace's patented Heat Tracer cable was introduced into the market as the first cut-to-length tracer in 1978. The Heat Tracer remains to this day the most thermally efficient parallel resistance heating cable.
1982 - Heat Trace introduce 'Longline', a series resistance tracer for long pipelines. 'Longline' is launched for buried pipelines in New Zealand. Almost 3 decades later, after millions of metres, Heat Trace has never experienced a manufacturing related product failure. 'Longline', now re-invented, is the lowest cost solution for long pipeline tracing.
1998 - Heat Trace Ltd launch the world's highest temperature parallel resistance cut-to-length constant power heating cable. Heat Trace's patented AHT mineral insulated, metal-sheathed heater that can withstand 425°C continuously and has power outputs to 200W/m. Over a decade later it still remains the world's highest temperature parallel resistance constant power heat tracer.
2003 - Heat Trace Ltd introduces the world's highest temperature Self Regulating Heat Tracer. Heat Trace's FSU Freezstop Ultimo has a continuous withstand temperature of 250°C un-energised, may be continuously energised at 200°C and has outputs up to 90W/m – and this remains, to this day, a higher capability than any other competitor worldwide.
2011 - The world's first subsea electrically heat traced, reeled Pipe-in-Pipe system. 24Km of Longline heating cables heat a gas condensate pipeline for the Islay Gas and Condensate field located in the UK waters of the North Sea.