Heat Trace celebrates 40 years in business
To mark the 4oth year of Heat Trace Ltd a celebratory party was held at Old Trafford football ground on the 28th April 2014.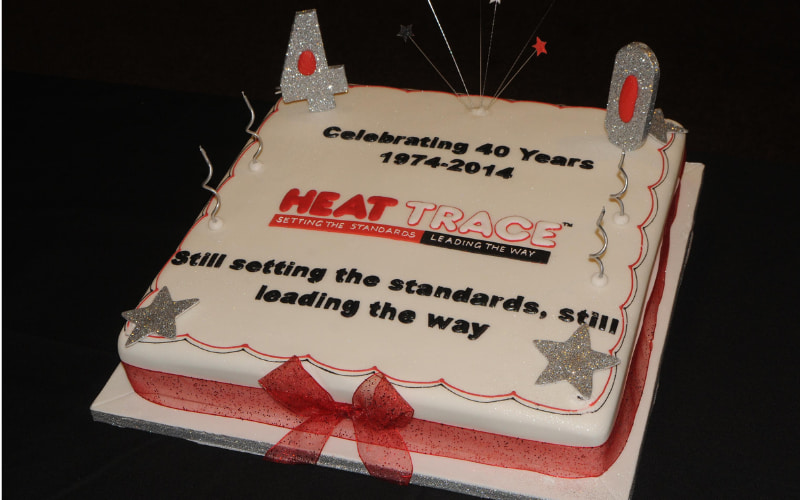 All staff and their partners were invited along with a handful of suppliers, a few of which had supported the company from the formative years.
The evening comprised of a tour around Manchester United F.C. followed by a 3 course dinner with former Manchester United manager Wilf McGuinness saying a few words about life at Manchester United through his eyes.
Neil presented an interesting history of Heat Trace Ltd and the story behind how it started back in 1974.
Please click on link for Neil's history of Heat Trace Ltd Pdf, 476 kB.
The evening continued with further presentations and gifts to Neil and Pat from friends and employees along with a birthday cake.
It was a fantastic night and a worthy celebration for Heat Trace Ltd as it enters its 5th Decade.