Environmental Chamber up & running!
Enhanced test facility for industrial applications.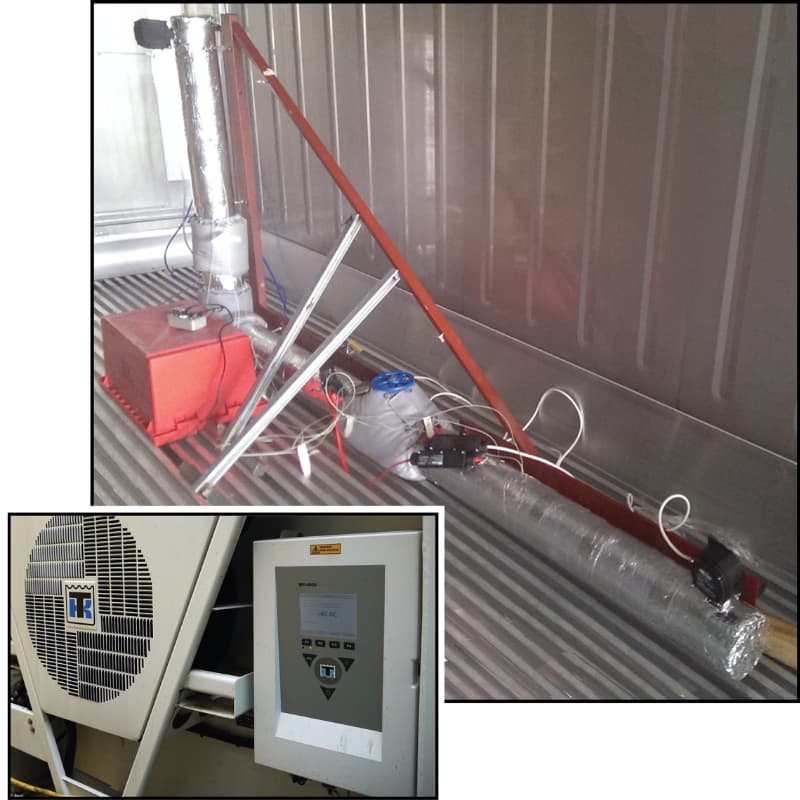 An industrial environmental chamber has been installed and commissioned at the Heat Trace Innovation & Technology Centre in Bredbury, Cheshire. The unit is a valuable addition to the company's existing equipment base for the evaluation and characterisation of trace heating products.
The ability to conduct electrical testing on a large scale enables a realistic measure of performance to be made, supplementing data from investigations using laboratory sized environmental chambers and measurements carried out on the bench. Preliminary thermal studies using the chamber have concentrated on the characterisation of trace heaters for the electrical heating of rail switch points. The facility is appropriate for the study of systems which cannot normally be accommodated in a laboratory setting. Work is continuing within the Research and Development group to acquire test data on an industrial scale and further enhance understanding of Heat Trace products and accessories.